Sheen Magazine Interview with Keisha Greaves

Girls Chronically Rock founder, Keisha Greaves is a woman that truly exemplifies strength. Greaves' story combined with her fashion line is truly one of a kind. We wanted to know more about muscular dystrophy, the muscle disease that inspired her brand and why she decided to merge it with fashion.
When did you know fashion was something you wanted to pursue as a career? 
I knew fashion was something I wanted to do from the time I was small. I always liked to dress up in different things, whether it was my mother's clothes, sisters and more. I always wanted to pick out my own clothes and wanted to go to public school so I can specifically wear what I wanted instead of wearing a uniform as my Mother wanted me to.
 What inspired you to create Girls Chronically Rock?
What inspired me to create Girls Chronically Rock was after I was diagnosed with Muscular Dystrophy in 2010 while I was in graduate school receiving my Master's degree, I started to get really weird symptoms and body was just not feeling right. As I mentioned before, I always had a passion for fashion and I received my bachelor's in fashion design and retailing. After of course being diagnosed with Muscular Dystrophy, that took a turn on me and surprised to me and I did not know what my future hold for me. After coming out of denial of having Muscular Dystrophy, I knew it was some time to put my focus back on hold and pursuing my dreams of being a successful entrepreneur. I am a true believer in things happen for a reason and I knew it was time to put my business to work and at the same time share my story with others. I thought to myself I loved to wear different graphic t-shirts with different prints, logos and inspiring words and I knew I wanted my business name to have the word chronic in it, for chronic illnesses but I didn't know how exactly I wanted to incorporate that together, so I thought to myself " Girls Chronically Rock." When I said the name out loud, it felt powerful, empowering and inspirational and that's when Girls Chronically Rock started. I first started selling t-shirts on etsy.com for a little while, but then I knew I needed to create my own professional website. I wanted to create something for others like myself who maybe dealing with a chronic illness and just for anyone who wants to support the movement or just through something in their everyday life, so its not just for people who are dealing with a chronic illness. I started creating my inspirational quotes that meant meaningful to me and I knew it would for others, such as : Girls Chronically Rock, Trust Your Dopeness, Walk With A Twist, and much more.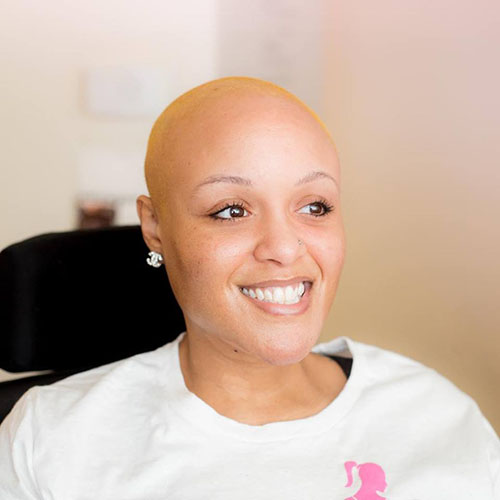 Why are you so passionate about inspiring others?
I am passionate about inspiring others is because I knew what its like having a drastic change in your body, whether its health or anything, its like whoa where did this come from and why me? I was in denial for some years and shut everyone out, not telling family and friends what is going on, going on job interviews, telling them I sprained my ankle instead of telling them I had muscular dystrophy. So after, finally sharing my story and accepting the fact what was going on with my body, I knew they were others out there like me and other people who I wanted to connect with who can relate to my story. I still have my days , but of course but inspiring others and the messages I get from others about me and my story and how they can relate makes me feel so good. Hearing such wonderful messages from others, keeps me motivated and inspiring to keep going and continue to share my story and continue to inspire others through my business. Journey and of course GCR movement.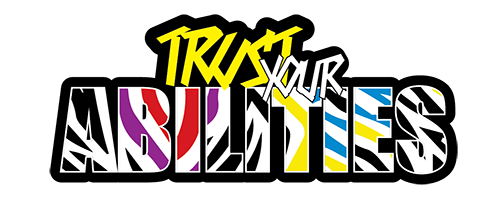 How do you plan to bring awareness to health and wellness through your line?
I plan to bring awareness about health and wellness and disability awareness about my story living with Muscular Dystrophy but not just also my story but I plan to share other stories from others living with a chronic illness, whether its Lupus, Multiple Sclerosis, Lyme Disease and more, because they are so many other chronic illnesses out there that I am still learning about and what to share through my movement. I plan to continue to spread the word the rough social media, magazine, newspapers and through podcasts and much more. I feel like bringing awareness about health and wellness is very important and makes others more aware and notified of what's going on in the community, and what to look out for, you never know someone's story, lookout for someone who may look like they need help, you never know. Just because someone maybe parked in the handicap spot and they look able-bodied, don't just assume they cannot park there and they look ok, because you never know someone's story.
What can we expect to see from you in the future?
I have so many ideas I want to accomplished with Girls Chronically Rock. I plan to create adaptive clothing collection under GCR Umbrella for people with disabilities for us to get dressed more easier on a daily basis. I plan to have girls chronically rock collection in NYFW, LAFW and much more. I would love to have GCR in trade shows. My goal is to get Girls Chronically Rock Collection in department stores such as: Macy's, Target, Nordstrom and much more. I plan to hopefully collaborate other designers I look up to such as: Betsey Johnson, Sara Bakely from Spanx, and of course my number one Kimora Lee Simmons. Girls Chronically Rock is unstoppable and will continue to inspire, strive and build into an empire.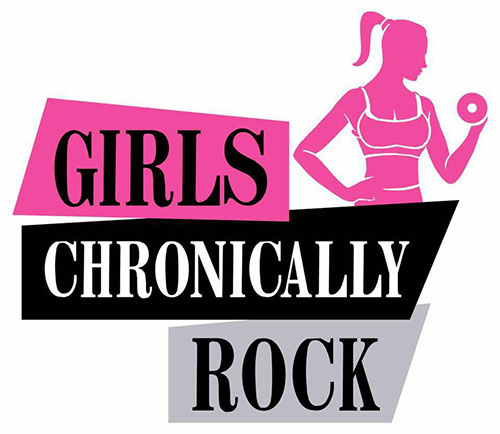 For more on Girls Chronically Rock, click here!
For more on Keisha Greaves, follow her on Facebook & Instagram.
All images provided by Keisha Greaves